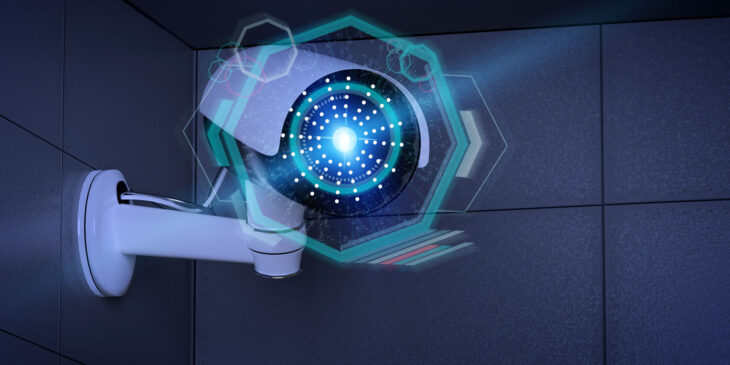 The video surveillance solutions we propose are designed to meet the specific needs of our clients, using state-of-the-art design tools that align with the particularities of locations and functionalities of surveillance points. We recommend the most suitable equipment and video management systems that match the dimensions of the areas to be monitored, as well as the field of activity and the specific requirements of the client. We collaborate with renowned suppliers in the CCTV field, such as Axis Communications, Milestone Systems, Genetec, Avigilon, Qognify, IndigoVision, Netavis, Huawei, Hikvision, Dahua, Camtrace, and many others, continuously monitoring technological innovations to adjust our proposal to the optimal solution that adds value for the client. We deliver turnkey IP and hybrid video surveillance projects, with the possibility of integrating analog elements.
The CCTV solutions we propose at UltraVision Consult are based on technologies currently available on the market. Our portfolio includes IP video cameras, signal converters from analog to digital, as well as recording platforms and VMS that are scalable depending on the size of the systems. All these technologies are used to their maximum capacity by integrating video image analysis functions that contribute to the management and use of the information provided by video management systems. Through video analysis, which can run directly in the surveillance camera or centralized at the server level, we implement license plate recognition modules – Licence Plate Recognition (LPR), and specific modules for People Counting – counting people, demographic analysis, and other types of video analysis to exploit the information generated by video cameras.
In our portfolio, we also have technologies available for real-time video transmission under low bandwidth conditions, both through the ZipStream technology offered by the manufacturer Axis, and through TVI, technology provided by Digital Barriers. These technologies can significantly reduce the required bandwidth, offering the possibility to make smooth live transmissions via mobile communication networks (2G, 3G, or 4G). Furthermore, innovations from our partners allow us to present only relevant information, with the option to blur the faces of the filmed individuals directly from the camera at the time of image capture, a feature used in high confidentiality implementations. We can integrate all specific video surveillance technologies at the level of a PSIM system to exploit them through specific reports and analyses that can be useful in customer relations, in marketing, or for streamlining and automating activities in industrial or construction areas, according to client needs. We have access to beta versions of applications for integrating the latest features, and we regularly update equipment security to offer our clients the highest level of protection.
The UltraVision Consult team is certified and possesses all the necessary skills to perform a needs assessment, formulate system proposals, adapting the solution to the specific requirements of the location through the technological diversity we provide. Our procedures fully comply with personal data protection regulations throughout the data valorization process, in accordance with the latest GDPR standards.