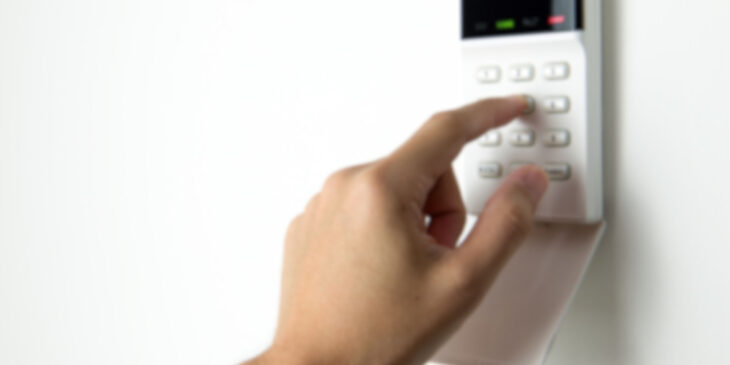 UltraVision Consult offers cutting-edge risk management solutions through a complex ensemble of systems that cover the entire spectrum, from external to internal incidents. These security incidents can be identified, processed, and examined in detail.
Ensuring precision, efficiency, and optimal scalability, the solutions we propose integrate complex analysis modules with multiple detection scenarios, including against unauthorized access or sabotage actions, both physically and logically (cybersecurity). Our portfolio of solutions for physical security and life safety includes complex detection and alarm systems in case of burglary, both for indoor and outdoor, including methods for managing the security level at access points. Depending on the complexity, UltraVision Consult solutions can be applied both in small and medium-sized commercial spaces, retail chains, industrial and logistics platforms, or storage areas, and to increase the level of security in extensive areas or high-risk points such as power plants, nuclear facilities, chemical plants, border points, or seaports.
Our solution portfolio includes essential mechanical components for securing a perimeter, starting with barriers and fences, to delay elements and protective grilles. These are reinforced by traditional methods of detecting movement and human presence, based on optimized technology combinations. Sophisticated exterior protection systems include perimeter technologies with advanced verification mechanisms, from radars and microwave technology to vibration detection solutions, protection mounted on or adjacent to fences, or underground. For more complex solutions, our portfolio includes specialized seismic sensors for detecting breaches in open spaces, solutions adjustable both for the perimeter protection of industrial sites and high-risk areas, such as borders. Smart cameras, vibration detectors, and audio spectrum analyzers, along with perimeter protection alarm systems, send alerts upon detecting any risk category. Acoustic and luminous signaling equipment play an intimidating role, while the detection and alarm system conveys circumstantial information through communication modules to a monitoring center, alerting rapid response teams.
The video analysis software applications we develop for burglary protection are scalable and flexible, facilitate quick intrusion attempt detection, and are compatible with other products such as surveillance cameras, sirens, network horns, or other video management applications developed by various companies.
UltraVision Consult offers integrated solutions tailored to location-specifics, both in terms of space and how it is used. Through the unified control system with AppVision™ PSIM, the burglary warning and alarm system can be integrated with the fire detection and alarm system, with the access control system, or with video, audio, or intercom surveillance systems. Its operation is streamlined using interactive maps (with or without GIS support) or operational flows customized for threat management.